These days, it is so easy to get distracted and forget what's coming up next. Add in remote work, Tik Tok dives and Netflix binges, and you've got a beautiful recipe for unproductivity. So to help keep you all the way together and on top of your business, here are five apps created to help you maximize your time.
1. Shine App
Real talk…if we aren't mentally sound a lot of other things don't fall into place. Enter the Shine App. This mental health check-in — all in app form — takes self-care to a whole new level. With the Shine app you can create self-care rituals, reflect on your day, connect with a supportive community and participate in guided meditations. The self-reflection portion, specifically, is crucial. Throughout the day, you can track your mood and the app curates specific content based on how you're feeling. And did we mention it's women-owned? If you haven't already, download that app, Sis.
2. Get Off Your Phone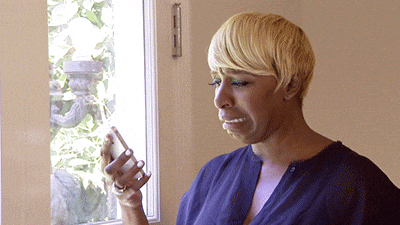 If you're anything like us, you too get lost in the Instagram and Tik Tok rabbit holes. Super entertaining but counterproductive when you have 'ish to get done. To keep you on track, try the Get Off your Phone app. It's actually quite simple. Set a timer for how long you want to be productive and if you exit the app to do other things, you will get funny and motivational alerts every ten seconds until you get off your phone. You can even set timers in advance to help make the most of your day. Once your productivity timer is up, you can go back to diving into all the rabbit holes you want. But first….grind.
3. Skillshare
Monotonous work — believe it or not — is a surefire way to encourage distractions. You're bored, Sis, and we all know it. So If you're tired of doing the same damn thing, take some time to learn something new. For that, the Skillshare app has you covered! There are thousands of classes you can take (virtually), skills to learn and projects to create. Use this app to your advantage to upgrade your skills for that promotion you've been after. Or maybe you just need a creative outlet to break up your routine. For either option, Skillshare is the way to go.
4. Amazon Prime
Stop wasting your time going into the store, browsing through every aisle and picking up stuff you don't need. You're wasting money, Sis. Use that same energy on the Amazon Prime app instead. If you order early enough, you may just find your bags on your doorstep the next day. There's no limit to what you can buy on Amazon. You can even create your registries for all of life's milestones, and have gifts mailed straight to the address on file. Easy peasy.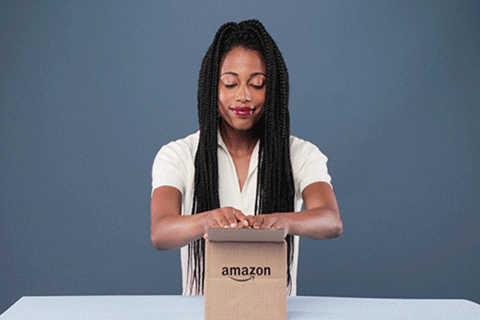 5. Instacart
Last, but not least…Instacart, because who goes to the grocery store anymore? Order your 
groceries on the app and have them delivered to your doorstep by the end of the workday (in the best of situations). The best part? You can use Instacart for more than one store. Yep….More. Than. One. That's all of your week's shopping in one transaction. 
It's 2021, Honey! We have to make the most of our time while protecting our mental health. Convenience is a thing, but so is bandwidth. Free up space in your mind and your schedule with a few apps. We promise it'll be the best decision you've made. You can take care of yourself, the house, the family and the dog all with one "click." And let's be honest…who doesn't like to feel special when that doorbell rings for a package with your name on it?